Dragons and Titans Wikia
Welcome to the Dragons and Titans Wikia!
Ride your dragon to victory! The battle of all ages begins now in this social MOBA.
Dragons and Titans
is a MOBA\DOTA style browser based game where players compete in 5v5 battles with dragons to free their trapped Titan. Dragons and Titans is a free to play browser game built requiring the Unity3D plugin for both Mac and PCs. Internet Explorer, Chrome, Safari, and Firefox are the supported web browsers. Play on Facebook!
| | | Dragons | |
| --- | --- | --- | --- |
| | | Weapons | |
| --- | --- | --- | --- |
| | | Featured Videos | |
| --- | --- | --- | --- |
Official Youtube channel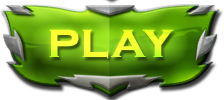 | | | Weekly Rotation | |
| --- | --- | --- | --- |
May 5 - May 12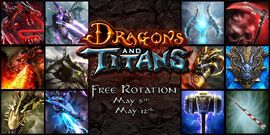 | | | Gallery | |
| --- | --- | --- | --- |
| | | New | |
| --- | --- | --- | --- |
| | | Social Media | |
| --- | --- | --- | --- |

Official Facebook page

Official Twitter stream